"I just want you to stay on the line with me, I...we need to know what's goin' on."
"Okay. I am on the floor."
"Okay and you've got the kids there?"
"And I've got every student in this library on the floor- and you better stay on the floor!"
"Is there any way you can lock the doors?"
"Uh...smoke is coming in from out there and I'm a little- the gun is right outside the library door."
"Okay."
"I don't think I'm gonna go out there."
"Okay. Turn all the lights-"
"I got, I got three kids okay?"
"(indistinguishable) Okay?"
"I got the kids on the floor...uhm...I got all the kids hiding"
"We have paramedics, we have fire, and we have police on route."
Into the complex dividing the shadows of youth,
Sanctuary for stupidity, thriving so deep,
Defiance a pleasure, wrapped around in thorns,
Transcend through the halls, hear the fallen ones weep,
Come into darkness, disciples of Jesus,
Liberate this world from ignorance,
Aided by bullets, harvesters of silence,
Let them bleed out their arrogance,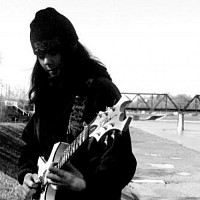 Evolution has taken you into the light,
Supreme awareness and courage within,
As saviors of tomorrow, fortify,
When you're burning in Hell, we'll follow your sin,
Come into darkness, disciples of Jesus,
Liberate this world from ignorance,
Aided by bullets, harvesters of silence,
Let them bleed out their arrogance,
Pay your respects to God, say goodbye to the sun,
Get down on your knees, there no time left to run,
Into the dancing flames they're burning alive,
Beg the devil for mercy, feel the heat of the fire,
Are you ready to die? Play along in our morbid games,
Into the dancing flames they're burning alive,
Come into darkness, disciples of Jesus,
Liberate this world from ignorance,
Aided by bullets, harvesters of silence,
Let them bleed out their arrogance,