(This is called the Bise**** anthem)
Bi pride stand up
I like girls
I like guys
I like to eat a pussy,
Then again i like to ride
Yeah i love kissing on girls
And then i put a dick inside
I´m bise**** bitch
And ain´t got nothing to hide
Yeah, these bitches hating on me, cause I´m confident in me
Better not forget the B in LGBT
And yall like to say we´re selfish
And yall say we like to cheat
But i don´t date both at the same time
Haters have a seat
I like girls
Oh my gosh, big booty, big tits
I guys too tho
Super sexy, big dick
And if you´re hatin´ on me hoe
Then I´m down, big shit
And if you´re curious I´ve got you babygirl
Quick fix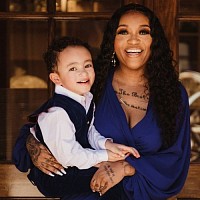 How the fuck you date a guy when you´re bi
You´re a fake-ass dyke i don´t like you I won´t lie
You cannot date both
Pick a side, pick a side
Do you like fucking girls?
Or do you like fucking guys?
I like both
Bi pride, stand up
I like a girly little thing
And my dude, man up
Walking to the strip club
And then I throw my bands up
Then when he give sloppy toppy
Like to throw my hands up
If I wanna date a girl and we don´t work out
Then it´s cool
se****ity is fluid
It´s okay to date a dude
If I wanna date a fucking guy and we break up
It´s okay to date a pretty girl
Ain´t no fake love
I like girls
I like guys
I like to eat a pussy,
Then again i like to ride
Yeah i love kissing on girls
And then i put a dick inside
I´m bise**** bitch
And ain´t got nothing to hide
Yeah, these bitches hating on me, cause I´m confident in me
Better not forget the B in LGBT
And yall like to say we´re selfish
And yall say we like to cheat
But i don´t date both at the same time
Haters have a seat
I like girls
Oh my gosh, big booty, big tits
I guys too tho
Super sexy, big dick
And if you´re hatin´ on me hoe
Then I´m down, big shit
And if you´re curious I´ve got you babygirl
Quick fix
I met a cute lil´ shawty way back in 08
I was really in denial
I was like no way
I met a dude up in highschool
I was so confuse
How the fuck do I like girls and the started liking dudes?
Then I realised
Ain´t no rules to this shit
Ain´t no crime to like pussy
Ain´t no crime to like dick
Ain´t no crime to be whoever, whenever, man I´m sick
I´m a bi girl bitch
Lil fly girl bitch
B-I-S-E-X-U-A it´s an L if you hatin´ on me
Bitch I slay
And no I am not gay
And no I am not straight
I´m the B in this bitch
Bi pride all day
I like girls
I like guys
I like to eat a pussy,
Then again i like to ride
Yeah i love kissing on girls
And then i put a dick inside
I´m bise**** bitch
And ain´t got nothing to hide
Yeah, these bitches hating on me, cause I´m confident in me
Better not forget the B in LGBT
And yall like to say we´re selfish
And yall say we like to cheat
But i don´t date both at the same time
Haters have a seat
I like girls
Oh my gosh, big booty, big tits
I guys too tho
Super sexy, big dick
And if you´re hatin´ on me hoe
Then I´m down, big shit
And if you´re curious I´ve got you babygirl
Quick fix
Yeah I´m bi
I´m bi
And I like them both
I got pride
Yeah I´m bi
I´m bi
I´m the B in this you know why
Yeah I´m bi
I´m bi
I´m the B in this you know why

Nezaradené do albumu