When I look around myself
I can't belong to what I'm seeing
Awaked from mist
It can't be true...
The seasons lead the rules
There is no time for us
When I close my eyes I feel a deep suffering...
And now I stand
Wasting my sense of deep vision
Here I stand facing the hand of the lost queen
And I'll crush this divine spirit
From my flight with rage on my mind!
Everything you try to do
You better know where is the end of game
Son of the one
Son of no one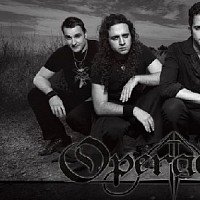 Holy fury
Back to the end of time
Another grave and a world
Can you hear the cry
And hopes survives
Why don't you hear my prayer?
I don't care this world
While I must defeat...
You Arkanya...
I stay in front of you to test your bravery...
Here I stand facing the blade of this new king
Fly with rage on my mind!
Cut the rope and let me fall
Dawn for a crime
Now, get back to heaven
And tell your gods I will come!
So, listen to my new prayer and
Stay down on your knees!
For humankind coming from underworld, stay...
Dream of a new day come...
Where we can rise from the stars...
Yes... fallin' angels cry...
Cryin' for new heaven lies...
Wait your end is coming!