Here we are, my friend.
A destiny in my hands again.
Tastes like sweet champagne.
The story never ends.
Now it will explode, my appetite for you, my love.
I will take you home, right here where you belong.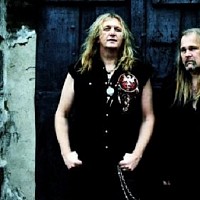 The smell of your perfume sends shivers down my rotten spine.
Under the great fullmoon, tonight on you I'll dine.
The hunger is coming soon, you can't deny and under the great fullmoon, tonight...