I'm going to tennessee
I live in a house made of corn
and just eat the popcorn
Fall in love with the farmer
who lives as a Poker Player
and I'm the fire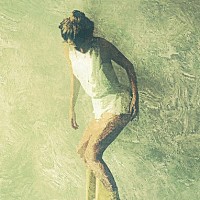 I go to Neverland
I live with Peter Bro
and I only drink cocoa
Fall in love with Peter Pan
who will be the king of the land
and I will be his butterfly.

No! that is, not so ......
I go to the fantasy world
I live as a teen wolf
and just eat the wolf group.

no! wolf life is not for me ...... so?
which life?
which story?
Come which life is the right one?
For me
I go home
I'm going with the best people
and just eat what I want for eating
Fall in love with when time comes
I enjoy every day
and I will be what I want to be me