On that night drive, I made a speculation
Will these years be the best 'till my departure?
The void that may fill the rest of my days
Are times hoped to be filled with adventure?
I would dream in the corner of my chair
Thinking of where to call home when all alone
The calm city lights show me where I belong
I ask how do we search for that perfect path?
Everyone has their definition of achievement
But if I could play out these years
I'd live this life forever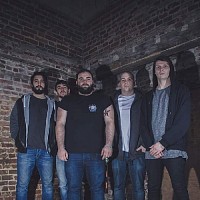 I'd live this life forever
Am I distant from a life I'm supposed to follow?
I would dream in the corner of my chair
Thinking of where to call home when all alone
The calm city lights show me where I belong
Am I distant from a life I'm supposed to follow?
The times I've had outweigh any bills
I dream of that fictional future